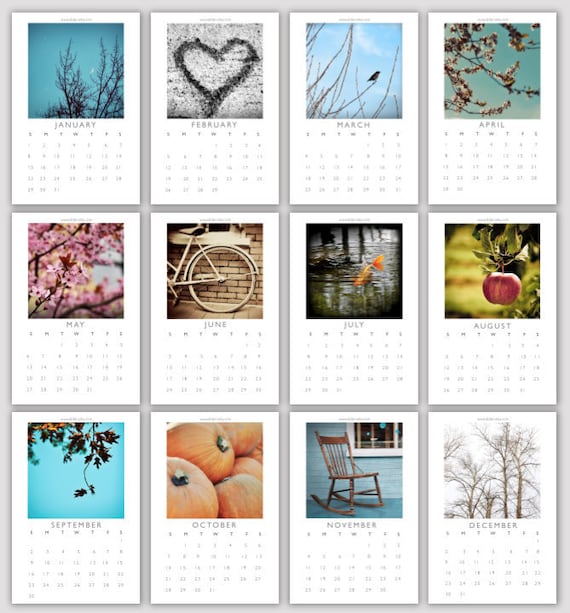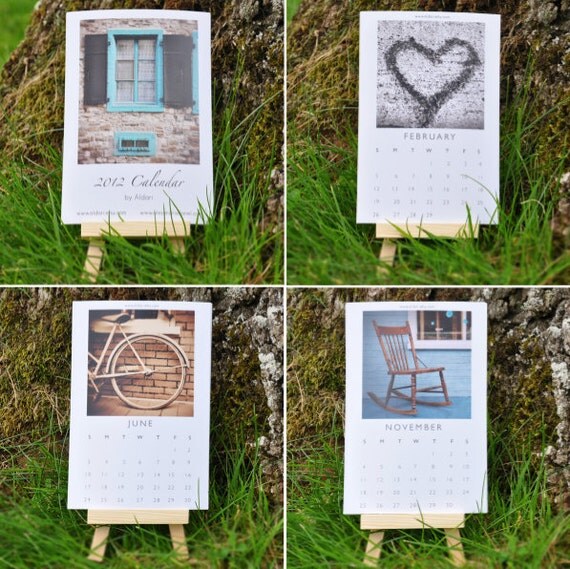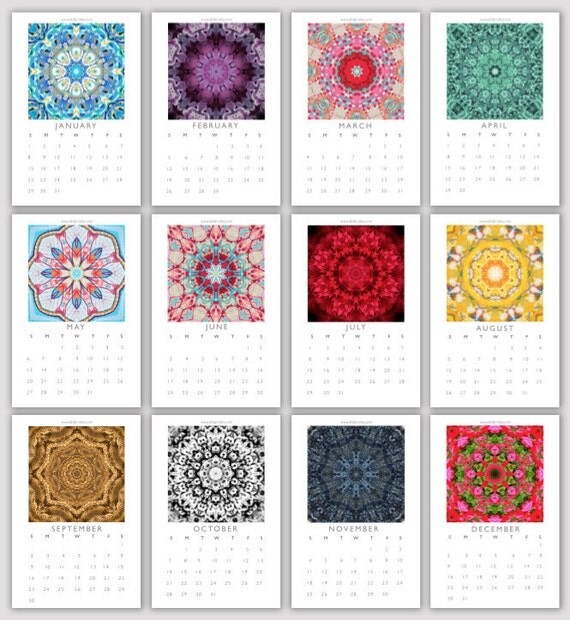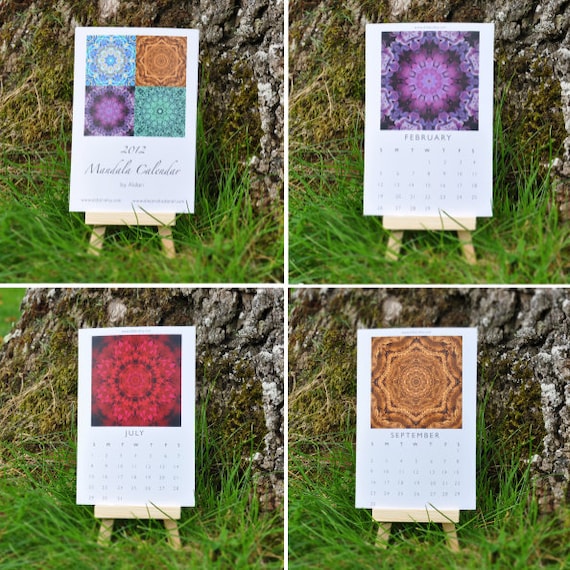 The calendars consists of 13 4x6 inches pages, printed on a beautiful matte photographic paper. The pages are unbound. Each photo measures approximately 3.5x3.5 and is suitable for framing after you are done with the calendar.
Each page features a beautiful photo or mandala according to the month and season.


This calendar can be used in many ways:
- in a 4x6 little frame, or acrylic frame
- on a little photo stand or easel
- with a magnet on your fridge
- pinned to a cork
- or simply propped on your desk.